I absolutely would not be lying if I said that Rutgers University is a hotbed for upcoming DJs. Between basement house parties, raging frat parties, and jam-packed bars, the supply just never seems to catch up to the demand. In the past, RU has shipped off names like Aylen & Huge Euge to clubs up the street in Gotham and the rest of the real world. And now comes a new son of Moombah & Trap, Mark Shvartsman, a.k.a. Brostradamus.
Shvartsman started in early 2010 when he started fooling around with Virtual DJ Pro. It was from even earlier though, that he was exposed to dance music. As a child, he shared an interest in Disco music, which his parents were constantly immersed in. He also recalls numerous car rides bumping 103.5 KTU wherever he went (a favorite of many of ours, I'm sure). It was from listening to this very station that spurred his love for dance music.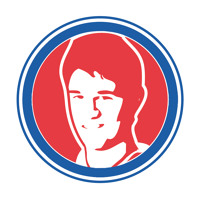 Through his teens, he explored artists from Italo Pop & Eurodance. He also mentioned Eiffel 65's "Blue" as one of his favorites from that time (yeah…remember those days?). Using the power of the Internet he quickly discovered and became a huge fan of Basshunter, and later went on to discover artistes like Pendulum, Justice, MSTRKRFT and others. By the end of the decade, he was following DJ Bl3nd and started messing around with DJing himself.
In his interview with me, Shvartsman emphasized that a large part of his success thus far is because of his openness to criticism from his friends and listeners. He takes advice with anything but a grain of salt, and constantly uses it when practicing.
Shvartsman made me realize something very important during my time with him. And that is the relationship a crowd at a concert has with the DJ. When he's on stage, he doesn't just play the music; he wants people to not only see, but actually feel how good of a time he's having entertaining them. And in return, the crowd will react and send the energy back to him. This intricate DJ-crowd feedback mechanism, something that even experienced DJs struggle with, Brostradamus is already on the way to mastering, admirably so. This ideology was infused in him from a combination of two of his greatest influences, Rusko & Danl of gLAdiator.
"I'm blessed to have worked and come in contact with such amazing people, and it's no question that it's brought me to where I am today."
As you might imagine, Shvartsman has developed a unique style of DJing, with a focus on Moombahton & Trap. As an avid listener myself, it's very refreshing to hear a set that isn't 128 BPM the entire time. Instead, the beat structure and tempo vary. Brostradamus was telling me that these days, DJs are hell bent on throwing as many drops into their mixes as possible, but it's really the proper space, tension, and release that separate the great sets from the good ones.
Throughout his time as a student at Rutgers, he's played at bars, sweet 16s, some clubs (i.e. Pacha), and of course, New Brunswick basements. Last year, he performed at Dance Marathon, a 32-hour nonstop charity event to raise money for children with blood disorders. This year he'll be doing it again, but he'll be a spotlight DJ during Club Dance Marathon under the guidance of Hurricane Productions. He's also got a surprise big gig coming up soon, which is still under wraps. If you didn't click on his mix above, be sure to give it a listen!
Upcoming Performances:
| | | |
| --- | --- | --- |
| Sunday, April 8 | Rutgers Dance Marathon | "Club DM" (12 AM to 3 AM) |
| Friday, April 12 | Perle Night Club, New Brunswick, NJ | Red Bull Thre3style U (11 PM) |
| Friday, April 19 | Rutgers Athletic Center | Opener for RUPA Presents: Beats on the Banks feat. Alesso |
Connect:
Soundcloud
Twitter
Facebook